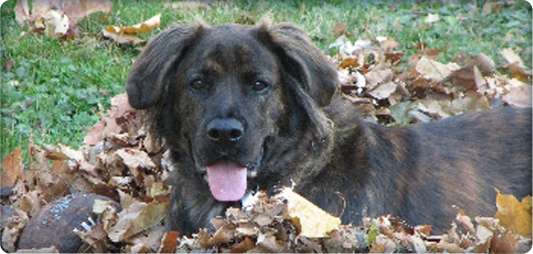 PAAIN - People Assisting Animals in Need
PAAIN rescues all homeless breeds and mixes, breeds noted in many cases are a best guess, with vet assistance.
Adoption of puppies means loving them whatever size they become as an adult.
---
Shop Kroger and Save Lives
Request a Kroger Card and help us save lives. It costs you nothing...
When you purchase a $1 Kroger gift card through PAAIN, we will earn 5% of all your Kroger purchases (including gas). It only costs you one extra step and no extra money. Even the $1 you pay for the card will later be spent on groceries for yourself. Here's how it works:
Purchase a Kroger Gift Card through PAAIN, BEFORE you pay for your groceries, add money to the gift card at the check-out (for up to $100) or customer service desk (for up to $500). Then, you pay for your groceries with the card. It's almost like using a debit card.
Keep the card and continue to recharge it. For every $5000 in charges (combined with all users), we get a check for $250!
Spread the word - the Kroger Gift Card can be used in any state that has a Kroger store. It can also be used at any Jay-C Food Store.
If you would like to receive a card, please email us
info@paain.org
. Be sure to include your name, mailing address, and number of cards you'd like to receive.
---
IGive.com Shop
You Shop, They Win! Help your favorite cause for free. At over 900 brand name stores, a portion of each online purchase is donated to your favorite cause! Your stores, your cause, their money.
Go to Igive.com
Enter paain in the "Keyword Search" box then click the 'Find Causes' button
Click on the PAAIN link that will appear to the right of the Keyword Search box
Click the Select this cause! button
Follow the instructions for registering and shopping
---
Support PAAIN thru 1-800-PetMeds
Support the rescue of unwanted pets by using code PAAIN on your orders. Support us by purchasing your pet products through Pet-Meds.
Go to www.1800petmeds.com
Shop for your Pet Medications
Type PAAIN in the "Offer code" box located in the shopping cart